Are you looking for the perfect weekend getaway? Pack your bags and book a stay at Pacific Grove Inn, tucked away on the Monterey Peninsula of Central California. This lovely coastal destination is often referred to as Butterfly Town by locals. Pacific Grove is renowned for its spectacular nature, slower pace, and rich history. Whether you're looking to enjoy a scenic drive by the Pacific Ocean, admire dollhouse-like Victorian buildings, or play a game of golf at the Pacific Grove Links – you are sure to enjoy your stay at California's best-kept secret at the Pacific Grove Inn.
The Pacific Grove Inn is a Historic Boutique Inn that provides attractive accommodations. Our Sea Captain Frank Laverne Buck and Apothecary Joseph Tuttle establishments were built in 1904 and 1908, respectively. They were remarkably sophisticated for their time and place in Pacific Grove on the Monterey Peninsula and are listed on the National Register of Historic Places. Each of our guestrooms and suites offers modern amenities, including a flat-screen TV, and free WiFi. Pacific Grove Inn blends old-world charm with modern-day luxury, including private porches, balconies, and an entrance with views of the Monterey Bay. We look forward to welcoming you to Pacific Grove!
Our ideally located historic inn is within proximity to shops, cafés, and parks. From swimming to shopping to golfing to eating – there is plenty to do in Pacific Grove. Luckily, we're nearby top sites and attractions, including the Monarch Butterfly Sanctuary, Point Pinos Lighthouse, Asilomar State Beach, Monterey Bay Aquarium, and Cannery Row. After a fun-filled day of exploring unwind in the evening with your fellow guest in our parlor. Pacific Grove Inn is a sanctuary of tranquility and charm that will awaken your senses.
Read More

Read Less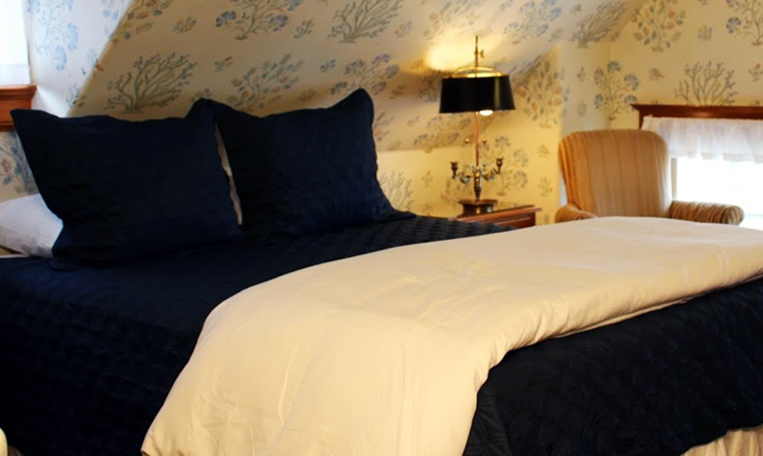 ACCOMMODATIONS
Warm, Coastal-Inspired Accommodations
Whether you're here for a getaway with friends, quality time with the family, or a meeting with colleagues, allow us to help you have a fantastic trip. Pacific Grove Inn pairs classic ambiance with modern amenities and provides accommodations that are thoughtfully designed with your comfort in mind.
View More

OUR AMENITIES
Discover an unforgettable Pacific Grove Inn experience and enjoy the beauty and charm of this alluring and tranquil destination. Our thoughtful hotel amenities are those little extras that make your stay much more convenient.
View More

Very Quaint Inn Close to Downtown Pacific Grove
This is a great place. I loved the style of the home, and it was clean and maintained. The bedding is very nice and clean. I would recommend this place if you're looking for an at-home feel. Cute place and within walking distance of everything in town and not too far from the water either. Just a short walk to the lover's point.
- Lisa Fourtwenty
Good location and Great Accommodations
Great comfortable rooms at a great location. Walking distance to the beach and fabulous restaurants. Breakfast was amazing, and the host was very welcoming. Friendly staff! Very clean! I would stay again!! Highly recommended!!
- Matt Staunton.
READ MORE